Capow Superhero Portrait Experience
Free Capow Photo-Shoot Post Lock-down Offer
UNLOCK YOUR IMAGINATION & FIND YOUR INNER HERO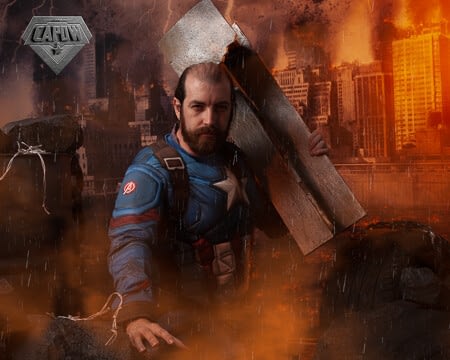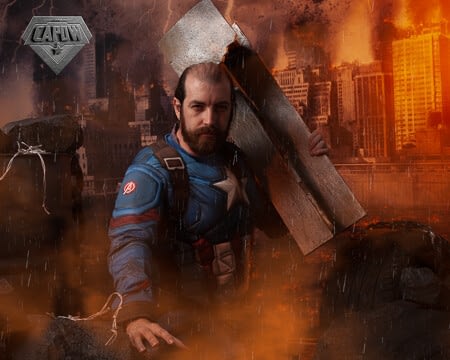 Hollywood Blockbuster Treatment
Follow in the footsteps of your favourite Superhero and get it immortalised in print!
Amazing Outfits! Theatrical Props! Spectacular Backgrounds & Our Special Effects
Our CAPOW Superhero Portrait sessions include the use of all props and we have an amazing selection of Superhero costumes.
If you have you own amazing outfit bring it along.
For Individuals or all the family can join in. 
About the Experience
Millions of us – kids and adults alike – love dreaming that we have super powers. So if you're a secret superhero, or have a passion for Cosplay, we can help turn fantasy into reality and capture it forever with our cinematic CAPOW Superhero experience.
Perfect for all little Marvel fans (and big ones too) heroes can grapple and flex with a range of props, from boulders to girders and chains to shields. All in front of a range of realistic movie backgrounds, including a death-defying skyscraper drop. And while everyone's busy saving the world, we expertly photograph you using our super-vision to find amazing poses, so every thrilling moment is saved forever.
4 YEARS TO 104
WHO IS YOUR SUPERHERO?
Interest free credit available to all, No credit check needed.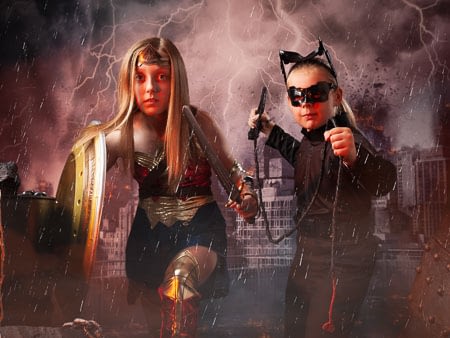 Be The First, Book A Time Now
Capow Superhero Portrait Experience

 £45
Free A5 image with all bookings.
All online booking are Free Post Covid-19 Lock-down
You only need to book one appointment or buy one voucher per family.  
All Gift Voucher are valid for one year from purchase.
Buy An Amazing Capow Super Hero Gift Voucher
We provide all the super hero outfits for your Hollywood blockbuster treatment
Private viewing of your Capow Images.
Includes A5 portrait art mounted and retouched print.
Free retouching on any further prints/products ordered.
Refreshments when required!
All the family are welcome to come to the photo shoot.